We love adventures and we know you do too #SHOWUSYOURS
We have partnered up with Mountain Designs to search for the best adventures from around the world and we want to see yours.
Use #SHOWUSYOURS on your posts – photos, videos or articles and get recognized for your adventures.
The best posts will be featured on OE Mag and Mountain Designs and you'll go in the draw to win a Mountain Designs pack, MAVIC Pro Drone from Sphere – valued at over $2500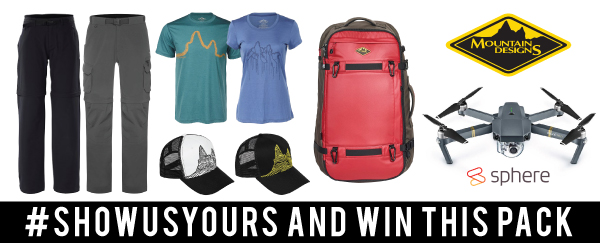 TO ENTER, PUT YOUR DETAILS IN BELOW AND START POSTING.